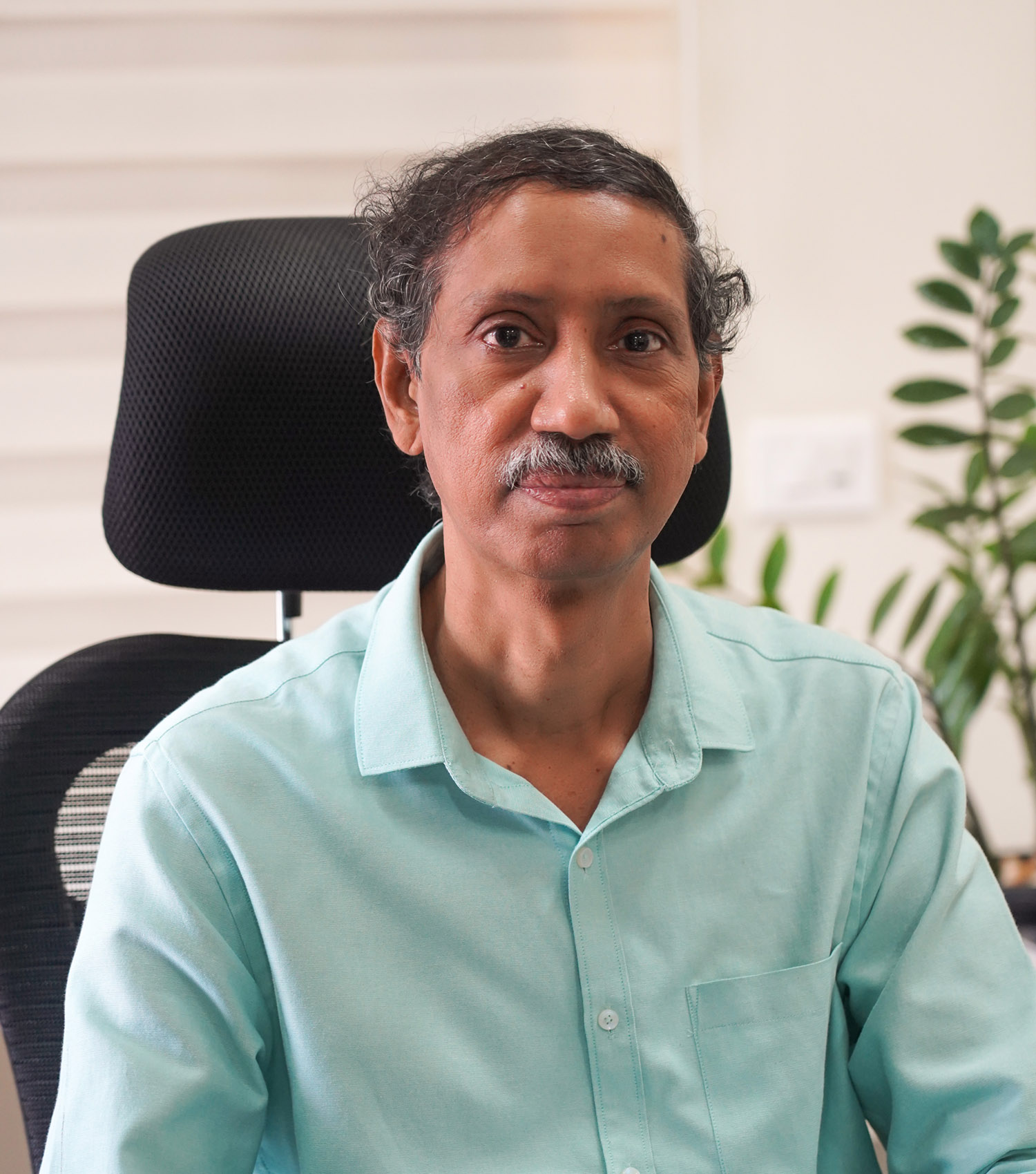 Prof. P.B. Sunil kumar
Professor & Director
IIT Palakkad is committed to providing a comprehensive education to its students. An intense orientation program, with a variety of student-centric activities including talks and lectures by eminent people, remedial courses for language, life skills program, outbound training, cultural and sports events, sets the stage. With well thought of a set of core courses, the curriculum in IIT PKD emphasises on laying a firm foundation in each discipline. At the same time, the choices of many elective courses, going across disciplines, broaden the student's knowledge base. The emphasis on lab and project components nurture their learning and innovation abilities. The mission of the institute has been to provide equal opportunities and encouragement to the theoretically minded and those who want to be more applied. For this purpose, a well-equipped innovation lab and easy access to knowledge resources are made available to the students from day one. With the aim to broaden the students learning experience, the curriculum also enabled the possibility for IIT Palakkad students to spend their final semester in another institute or industry. Outside the classroom learning is also enriched by the institute's active visitors program, with seminars, colloquiums, and short training programs, which exposes the students to a variety of fields.

Though a young Institute, our students have already made a mark in various technology festivals and competitions including the Smart India Hackathon. Many of them have been able to get excellent internship opportunities. IIT Palakkad routinely collects feedback from the internship hosts and the results have been very encouraging.

The institute is highly attentive to the sports and arts activities of the students. In spite of being on a temporary campus, our students have access to well maintained sports and recreational facilities. They have been participating in all inter-IIT competitions from the very first year. These activities have provided the students ample opportunity to appreciate the vastness of Indian cultural diversity, grooming them to work in cross-cultural environments.

I am confident that IIT Palakkad is on the right track to become a place to go to, for quality education in the country. The pioneering batch of students are eager to make a mark and have been working incredibly hard. The placement office too has been working very hard to provide job opportunities for students. I look forward to a successful placement season 2020-21 and wish the students the very best.