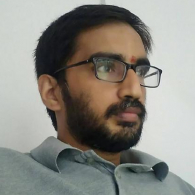 Dr. Subrahmanyam Mula
Welcome back to campus and welcome to the CDC, IIT Palakkad. We're glad you're here! It's inspiring to support students in their next big life step: starting creative and meaningful careers. It is always a joy to watch the excitement when new grads find their first career position! We at CDC, IIT Palakkad get to cultivate connections between employers, alumni, and student organizations leading to internships, jobs, and a larger IIT, Palakkad community.

We would be most delighted to host you for campus recruitment and beyond. I am looking forward to a mutually beneficial relationship.